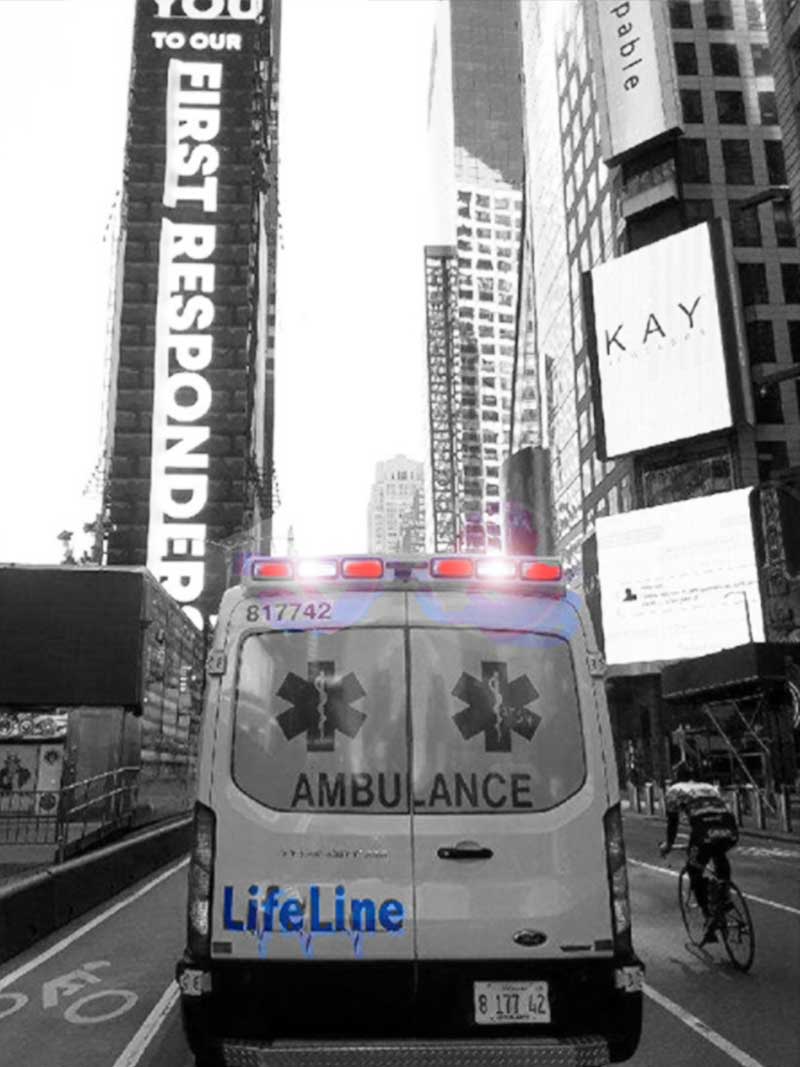 Life Ambulance Network is a rapidly growing company with current operations in 4 states. Since our founding in 2008, the Life Ambulance Network has expanded through new business startups and acquisitions.
With over 350,000 annual patient transports our customers experience quality care from our employees who are professional, courteous and on-time. The consistent delivery of this service over time builds the trust of our community members and customers that is essential to the success of LifeLine Ambulance. 
With an employee focused culture we are dedicated to ensuring our crews have the resources they need to excel; From crew lounges, leadership training and career development to state-of-the-art ambulances, medical equipment and technology.   
Our History
Over the Years
LifeLine Ambulance began in 2008 on Chicago's south side with just 5 ambulances, 15 employees and grand aspirations. 
By 2013 LifeLine expanded to the current larger Mckinley Park station in Chicago and opened their Corporate Offices/HQ in Skokie IL. In just 5 years LifeLine IL grew to 40 Ambulances and 180 employees providing service to all of Cook County.
2018
Fastest Growing Ambulance Co. in Michigan
With the purchase of Concord Ambulance in 2018, LifeLine MI brought our signature service to Oakland and Wayne counties. In less than 1 year LifeLine MI doubled employee and fleet counts becoming Michigan's fastest growing ambulance company.
In June 2020 LifeCare ambulance launched from the ground up with state of the art facilities, brand new equipment and our employee-focused culture. In under 6 months, LifeCare TN proudly reached 100 employees and they're just getting started!
The new year, brought new stations to Olive Branch MS and Carol Stream, IL. With LifeLine's 3rd station in Illinois, Carol Stream will also provide a spacious new center for the rapidly growing LifeLine EMS Academy.
LifeLine's state-of-the-art BLS transport fleet imparts a calming sense of assurance to our noncritical and movement-confined patients. BLS services include monitoring the patient's airway, circulation and breathing during transport. In an emergency, EMTs are trained to administer cardiopulmonary resuscitation (CPR), automated external defibrillators (AEDs) and other noninvasive life-saving skills.
Fully-equipped for the most urgent medical situations, our advanced life support ambulances contain the latest in mobile and medical treatment technology. Our ALS clinicians are trained to monitor and administer intravenous fluids, administer medications, monitor cardiac activity and monitor surgical airways, among other interventions and courageously administer critical treatment when it matters most.
Life Ambulance Network is proud to be a leading inter-medical facility transport service for critical care patients of many varieties. Our critical care teams consist of paramedics with advanced certifications for providing ALS interventions during transport and managing ventilators, surgical airways and administering IV medications.
We offer full-service event management and medical support tailored to festivities of every size. From the iconic Soldier Field to Lollapalooza, Riot Fest, US Special Olympics and many more, our team of courteous professionals provide fully-compliant on-site medical services to all of the region's largest events and venues.
Over 120 years combined experience
Gabe Kroll
Chief Executive Officer
A founder of LifeLine Ambulance in 2008, Gabe oversees the growth and expansion of The Life Ambulance Network. Integrity, honesty and accountability are the  three core values he credits most for the successes in his business and personal life. Gabe's trust in others and aptitude for matching people's strengths to their roles, has birthed a thriving culture of operational excellence.  An advocate for healthy work-life balance, Gabe is  an avid cyclist and enjoys the camaraderie of the Chicago cycling community.
Shalom Bergovoy
Chief Strategy Officer
After joining LifeLine ambulance in 2017, Shalom piloted an aggressive new direction and brand identity driven by data, strategic planning, and the ability to scale. His recipe for success consists of connecting with, understanding and validating others. In just 4 years, he oversaw the creation of the LifeLine EMS academy, and played an essential role in LAN's expansion to 3 new states and markets. Shalom loves spending time with his family, all things football and is a proud community activist.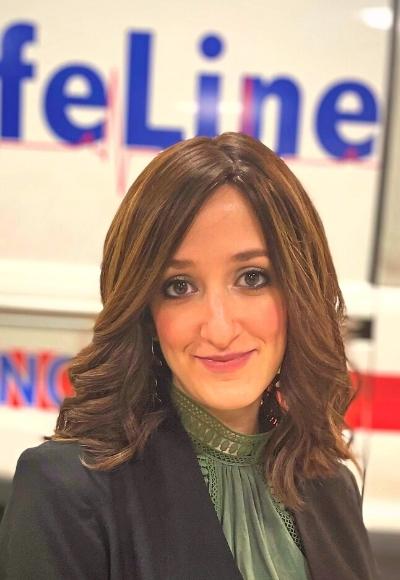 Shira Winner
Chief Financial Officer
Shira Brings 19 years of experience to her role as CFO of Life Ambulance Network. Shira describes accounting as the "the story telling and numerical representation of the health of a company". Under her leadership our finance department aims to provide the information, awareness and confidence needed to make informed decisions at every level. In her free time she enjoys painting, drawing and cooking.
With 35 years of experience and a founder of LifeLine Ambulance, John is a titan in the EMS industry. As former CEO his leadership was defined by his belief that if you give 100 percent of yourself, all of the time, you make a lasting difference in the lives of your patients, their family members, and the clients that we serve. John enjoys traveling and exploring new & exotic places with his family, both in the United states and around the world.
Zalman Goldbloom
Vice President of Business Development
As a veteran, Zalman leads his team with accountability, consistency, and dynamism. With over 10 years of experience in customer service and an EMT-B, Zalman is often heard proclaiming "NO is the answer to the question not asked". His passions beyond the office include enjoying live music, playing chess, reading, sports, and is an avid whiskey connoisseur.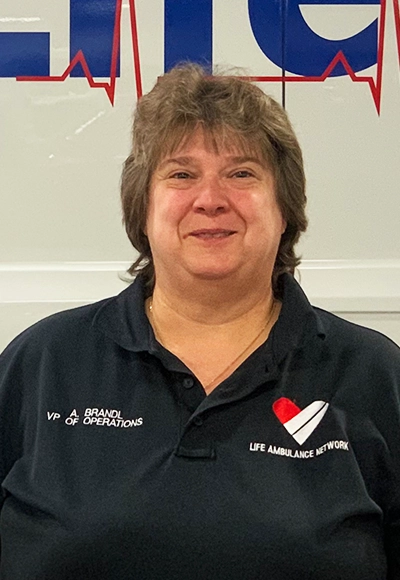 Ann Brandl
Vice President of Operations
As a licensed Paramedic for 25 years, Ann has been bringing her EMS knowledge to various leadership and management roles for nearly two decades. Leading by example, Ann takes pride in serving as a Paramedic, running transfer and 911 calls for Fulton County, IN. Much like her work at LAN, improvement is a passion she takes beyond the office where you can find her rescuing animals and rehabbing homes
Kris MacGregor
Director of Human Resources
With 27 years of Human Resources experience, Kris Lives each day with honesty, integrity, and seeing the good in everyone. "My moral and ethical compass runs true north in dealing and recognizing the personal and professional relationships that are required to sustain a strong team". An avid animal advocate and bibliophile Kris also enjoys working as a florist in her spare time.
Nina Silver
Financial Analyst
With her degree in Business Administration & Management Nina quickly made her way into her current position as Head of Marketing and Analytics at Life Ambulance Network. With honesty and great effort she is driven to see tangible results in her work, that serve to benefit the company. Beyond the office, Nina enjoys to travelling with her husband, country music, doing jigsaw puzzles and caring for her pet bunny.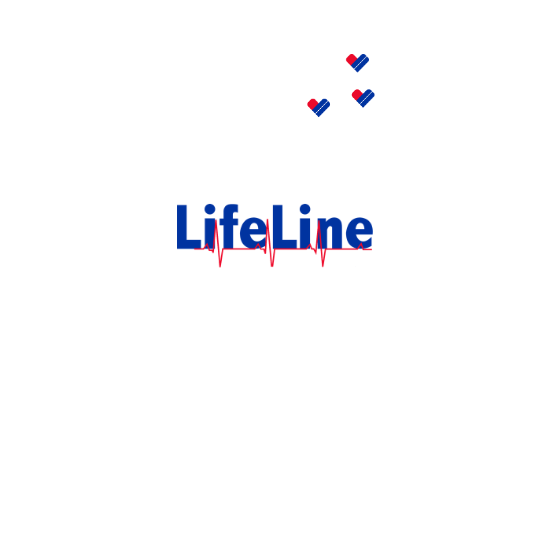 LifeLine Ambulance Illinois
Established in 2008 in Chicago IL, LifeLine has grown to 3 garages in the greater Chicago area along with a rapidly growing EMT Academy.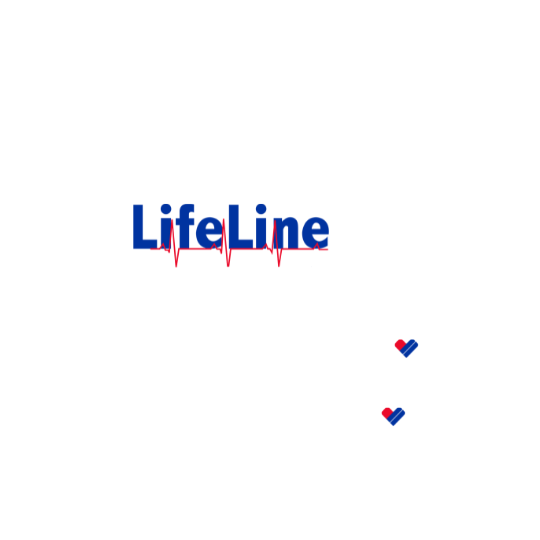 LifeLine Ambulance Michigan
With garages in Oakland and Wayne counties, LifeLine MI launched in 2018 and quickly flourished becoming Michigan's fastest growing ambulance company in 2020. 

LifeLine Ambulance Tennessee
With stations in Memphis & Nashville LifeCare has become known for our signature standard of care and the ambulance service of choice for hospitals, skilled nursing facilities, events and emergency partnerships throughout the state!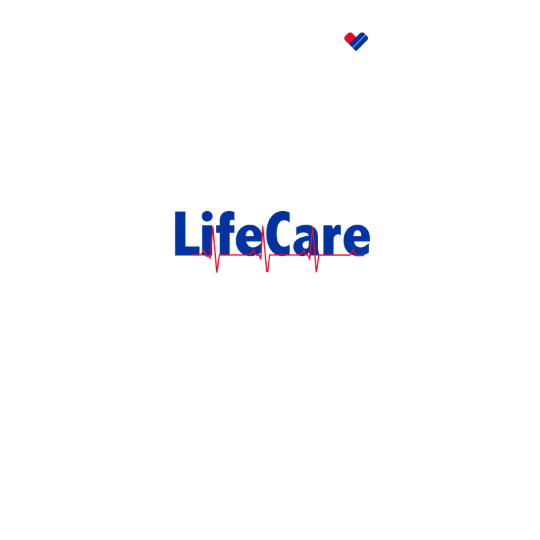 LifeLine Ambulance Mississippi
Our latest addition to the Life Ambulance Network, LifeCare MS services hospitals, clinics and skilled nursing facilities in the greater Olive Branch area.
Join The Life Ambulance Network Family + Go Places!

3737 Chase Ave.
Skokie, Il 60076