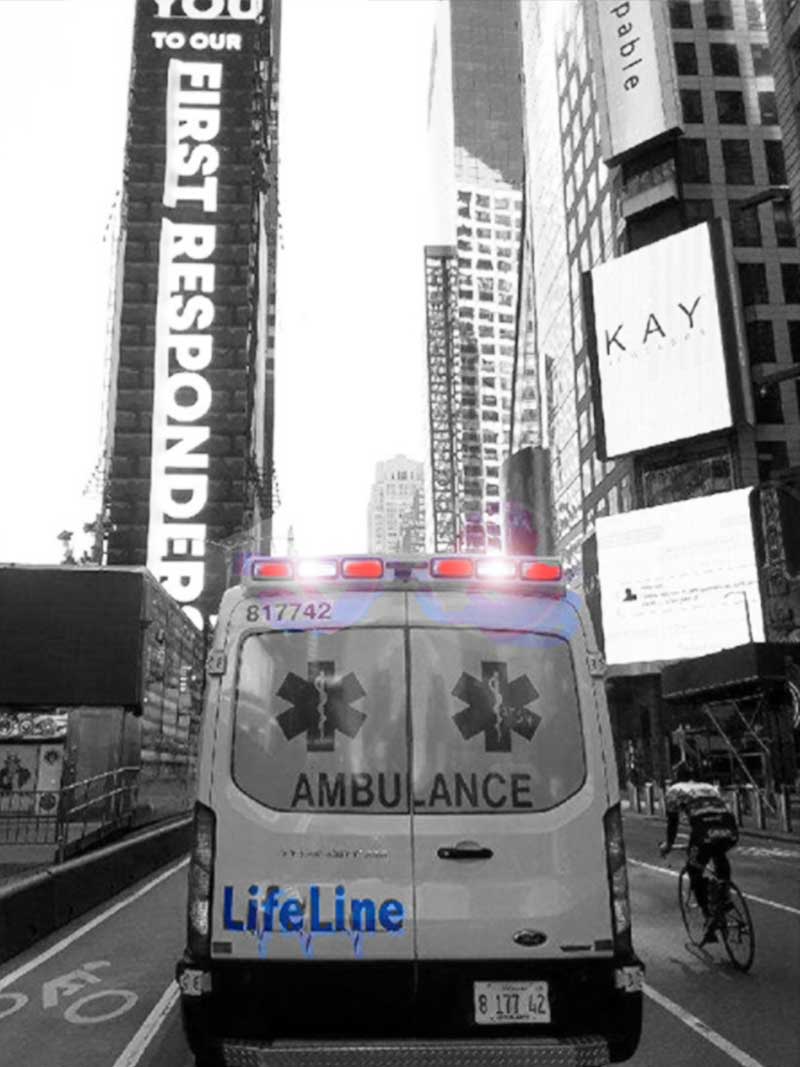 100%
Employee Wages Paid During Covid-19
LifeLine Ambulance is a proud member of the Life Ambulance Network, a rapidly growing company with current operations in 4 states. 
With over 350,000 annual patient transports our customers experience quality care from our employees who are professional, courteous and on-time. The consistent delivery of this service over time builds the trust of our community members and customers that is essential to the success of LifeLine Ambulance.
With an employee focused culture we are dedicated to ensuring our crews have the resources they need to excel; From crew lounges, leadership training and career development to state-of-the-art ambulances, medical equipment and technology.
Our History
Over the Years
LifeLine Ambulance began in 2008 on Chicago's south side with just 5 ambulances, 15 employees and grand aspirations. 
By 2013 LifeLine expanded to the current larger Mckinley Park station in Chicago and opened their Corporate Offices/HQ in Skokie IL. In just 5 years LifeLine IL grew to 40 Ambulances and 180 employees providing service to all of Cook County.
2021
West IL + EMS Academy Expansion
The new year, brought a new station to Carol Stream, IL,  LifeLine's 3rd station in the prairie state. In addition Carol Stream will provide a spacious new career center for the rapidly growing LifeLine EMS Academy.
LifeLine's state-of-the-art BLS transport fleet imparts a calming sense of assurance to our noncritical and movement-confined patients. BLS services include monitoring the patient's airway, circulation and breathing during transport. In an emergency, EMTs are trained to administer cardiopulmonary resuscitation (CPR), automated external defibrillators (AEDs) and other noninvasive life-saving skills.
Fully-equipped for the most urgent medical situations, our advanced life support ambulances contain the latest in mobile and medical treatment technology. Our ALS clinicians are trained to monitor and administer intravenous fluids, administer medications, monitor cardiac activity and monitor surgical airways, among other interventions and courageously administer critical treatment when it matters most.
LifeLine Ambulance is proud to be a leading inter-medical facility transport service for critical care patients of many varieties. Our critical care teams consist of paramedics with advanced certifications for providing ALS interventions during transport and managing ventilators, surgical airways and administering IV medications.
We offer full-service event management and medical support tailored to festivities of every size. From the iconic Soldier Field to Lollapalooza, Riot Fest, US Special Olympics and many more, our team of courteous professionals provide fully-compliant on-site medical services to all of the region's largest events and venues.
Over 120 years combined experience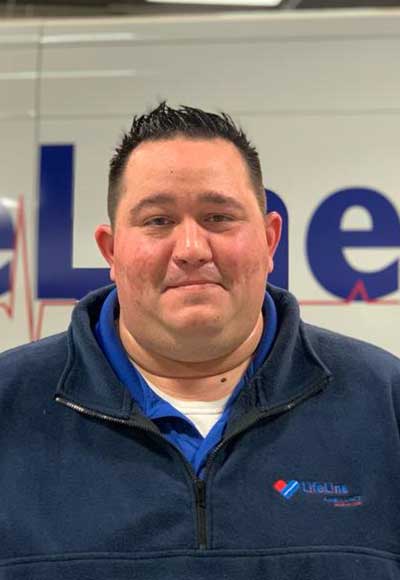 Lou Tornabeni
Director of Operations
Lou brings invaluable leadership and knowledge to his role at LifeLine with 16 years of experience working at every level of EMS. A self-proclaimed "huge EMS dork" he is passionate about his work and is a driving force in our expansion and perfecting day to day operations. When he's not at the station, you'll find him cooking for family & friends and enjoying a fresh pint from a craft brewery of choice.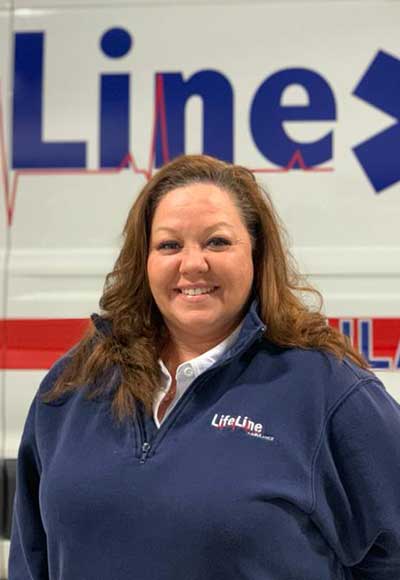 Kate Shewchuk
Regional Operations Manager
A certified EMT-P with 27 years of EMS experience, Kate has an intimate understanding of the industry and brings great knowledge to her role. Forever grateful for having the opportunity to dedicate her life to caring for others, Kate takes pride in her family life, teaching, coaching and mentoring young adults.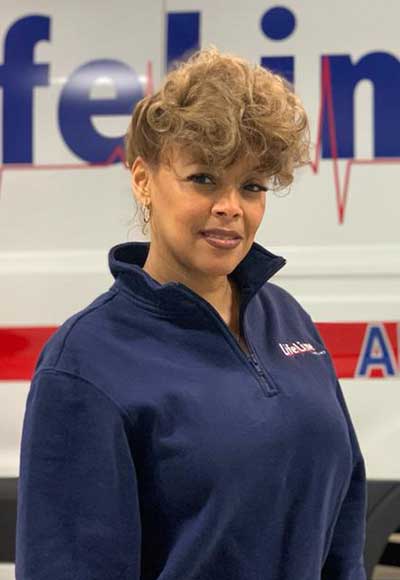 Carmen Blumenberg
Director of Business Development
With 15 years of experience in skilled nursing and assisted living facilities, Carmen brings first-hand knowledge to developing and cultivating our partners and clients. As someone who deeply values family and caring for others, Carmen is a proud graduate of University of Illinois at Chicago, a certified CPR instructor, loving mother, wife, sister, granddaughter, niece, and auntie.
Alberto Higareda
Scheduling Manager
As an experienced paramedic, Alberto excels at keeping our crews and services on-time. In addition he coordinates ride-alongs with our LifeLine EMS Academy and other programs. "Having spent my summers in Mexico as a child, I began to appreciate the value of family, hard work, honesty and having fun." Always seeking his next challenge, Alberto is finishing a degree in Justice Studies with a minor in History from Northeastern Illinois University.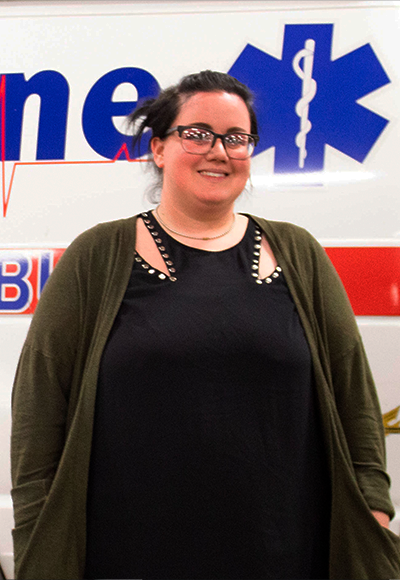 Eden Uttenreuther
Billing Manager
Beginning her career in data entry, Eden actively worked her way up to management with honesty, enthusiasm and care for others. Her commitment and relationship to our client accounts has helped to streamline our billing and collections processes. Beyond the office, Eden enjoys gardening and live music.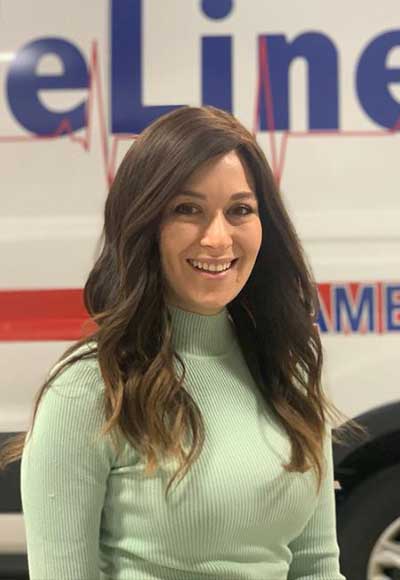 Leah Kerendian
Director of Business Development
Leah manages and develops current client accounts, all the while seeking out new business opportunities. A Graduate of Stern College for Women, Leah values honesty, kindness, and dependability above all else. "I take pride in making sure that all our clients' staff and patients are taken care of to the fullest extent." She enjoys spending time with family and venturing into the world of fine art, photography, and music.
Join The Life Ambulance Network Family + Go Places!

3737 Chase Ave.
Skokie, Il 60076