LifeLine Ambulance Michigan

LINCOLN PARK, MI
Home to our MI HQ, featuring a crew lounge and close proximity to Detroit metro area.
Troy, MI
Our newest addition in the Wolverine state.
Become an EMT or Paramedic
Enroll in an classes today
FASTEST GROWING
AMBULANCE COMPANY
MICHIGAN 2019
LIFELINE
AMBULANCE
MICHIGAN
Compassionate
Our passion is caring for our employees and the patients we service.
Accountable
Our first priority is our patients. We maintain the highest standards when it comes to your loved ones care and medical transport.
Reliable
Our highly trained and dedicated team of first responders provide best in class patient care, with the latest and top tier equipment.
#Essential
We are a proud EMS provider and fortunate to be on the front-lines providing care and help as needed.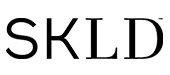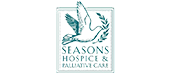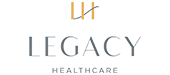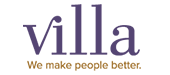 Patients Cared For in 2022
"...My first thing is I'm gonna bring a smile to your face as soon as I walk through the door. I say, How're you doing? I'm Wendell how can I help you today!"
Wendell S.
LifeLine Paramedic
"We aim to provide the best care for our patients, when they need it most!"
Gabe Kroll
COO, Life Ambulance Network
LifeLine Ambulance: Pioneering Ambulance Services in Michigan
Setting a benchmark for ambulance companies throughout the state, LifeLine Ambulance Michigan stands as a predominant force in medical transportation within Michigan. Our highly-skilled crew of Emergency Medical Technicians (EMTs) and Paramedics is dedicated to offering the highest level of patient care, during both medical emergencies as well as in routine transport scenarios. While LifeLine Ambulance Michigan covers a significant portion of Michigan, our partner organization, Life Ambulance Network, extends our reach even further. Operating in Illinois, as well as Tennessee and Mississippi, we ensure that our exceptional medical transportation services are accessible over a vast region.
From EMT Classes Near Detroit to Wayne County EMS Jobs
The rise in demand for skilled EMTs in Michigan has led to a surge in training programs like our very own EMT training program near Detroit. LifeLine Ambulance offers comprehensive EMS training as well as a variety of EMS jobs in Michigan. From jobs in and around the vibrant city of Detroit to opportunities in the greater Wayne County area, aspiring Michigan EMTs have a number of avenues to kickstart their careers.
Shaping the Future of EMS in Michigan and Beyond
Michigan EMS (Emergency Medical Services) plays a critical part in the healthcare ecosystem landscape, with key players like LifeLine Ambulance leading the charge. By prioritizing patient care and professional development, ambulance services in Michigan  like LifeLine Ambulance are shaping the future of EMS in the state and beyond. With an emphasis on EMS training at our Lincoln Park facility, job creation, and technological advancement, we continue to redefine the paradigm of medical transportation.
EMT-Basic
LifeLine Ambulance – Lincoln Park, MI
Paramedic
LifeLine Ambulance – Lincoln Park, MI
EMT-Basic
LifeLine Ambulance – Troy, MI
Paramedic
LifeLine Ambulance – Troy, MI