LifeCare Ambulance TN & MS
is reshaping medical transportation, with our employee driven culture. We provide forward-thinking service and care with a passionate commitment to our patient's and employee's lives and wellbeing.

Olive Branch, MS
LifeCare's first location in MS features a beautiful new station and state of the art equipment.
Memphis, TN
Our state of the art facilities proudly house our brand new fleet, crew quarters and TN HQ.
Nashville, TN
Our latest addition in the volunteer state with all new facilities proudly serving the greater Nashville area.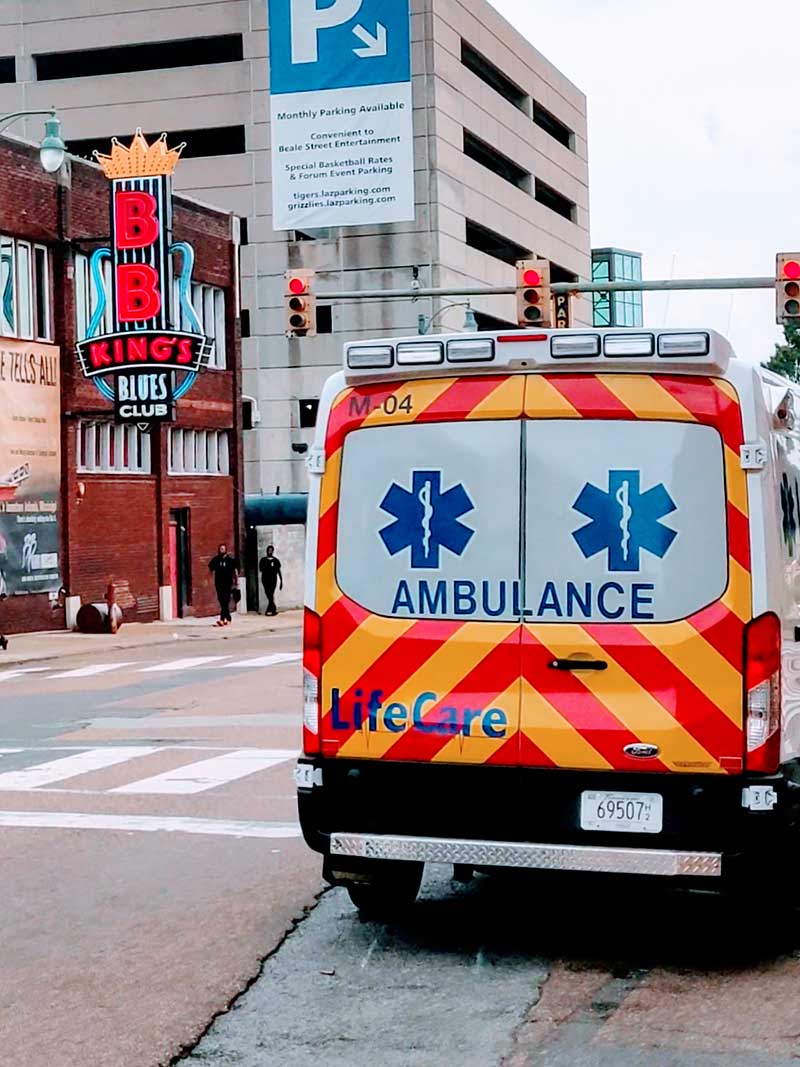 Our Difference
Employee Driven
Crew Lounges
Career Development
Supportive Culture
LIFECARE
AMBULANCE
TENNESSEE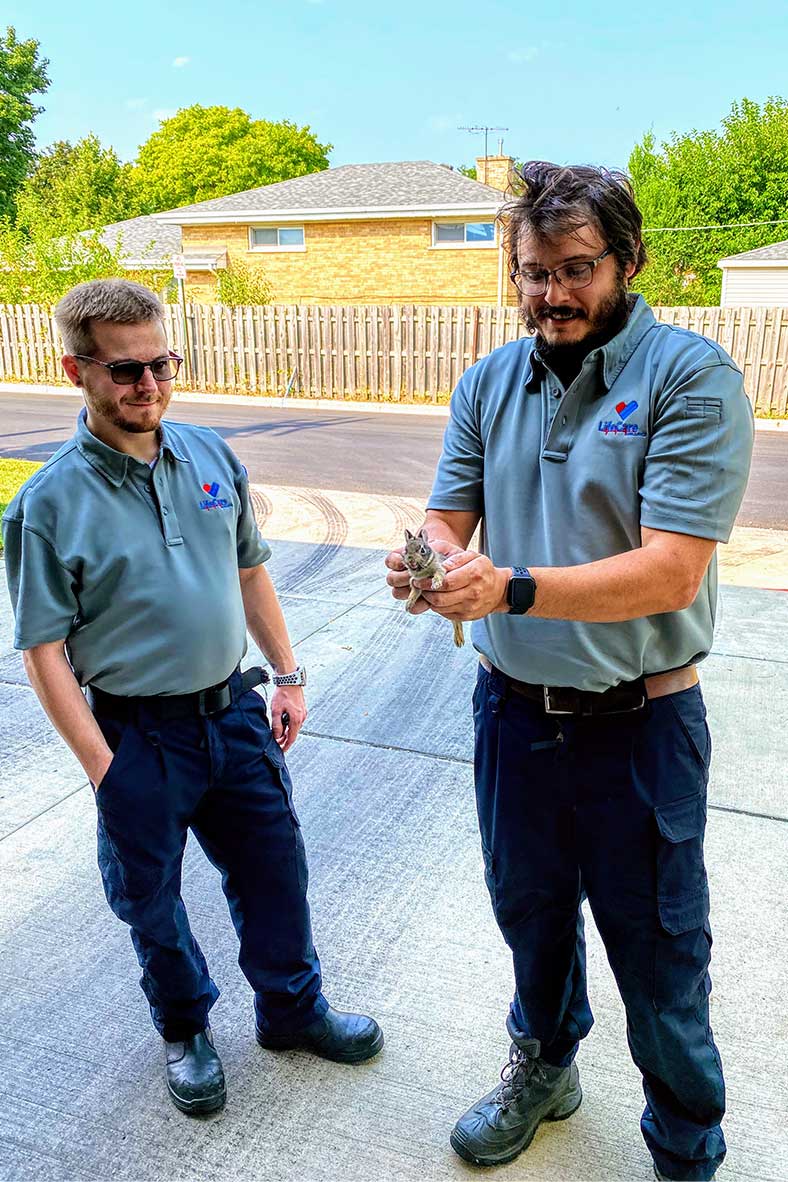 Compassionate
Our passion is caring for our employees and the patients we service.
Accountable
Our first priority is our patients. We maintain the highest standards when it comes to your loved ones care and medical transport.
Reliable
Our highly trained and dedicated team of first responders provide best in class patient care, with the latest and top tier equipment.
#Essential
We are a proud EMS provider and fortunate to be on the front-lines providing care and help as needed.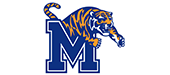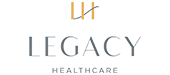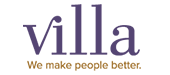 Patients Cared For in 2022
"...My first thing is I'm gonna bring a smile to your face as soon as I walk through the door. I say, How're you doing? I'm Wendell how can I help you today!"
Wendell S.
LifeLine Paramedic
"We aim to provide the best care for our patients, when they need it most!"
Gabe Kroll
COO, Life Ambulance Network
EMT-Basic
LifeCare Ambulance – Memphis, TN
Paramedic
LifeCare Ambulance – Memphis, TN
EMT-Basic
LifeCare Ambulance – Nashville, TN
LifeCare Ambulance - Pioneering Community Health Through EMS Services
As a leading provider of emergency medical services in Tennessee and Mississippi, LifeCare Ambulance, a member of the Life Ambulance Network, is at the forefront of advancing community health in Tennessee and Mississippi. Our steadfast commitment to delivering exceptional EMS patient care is mirrored in over 112,000 annual patient transports, demonstrating the trust we are established in the communities we serve. Our opportunity to scale our community impact and extend our reach is helped through our place in the broader Life Ambulance Network, allowing us to make a significant difference in regional healthcare.
Our team. A lot of LifeCare Ambulance's success is due to our focus & dedication to being an employee-driven culture and company. Our unwavering commitment to our EMS teams at LifeCare Ambulance is shown through the advanced life-saving medical tools we provide. Our #1 goal is to ensure that our fleet of ambulances are cutting-edge and are outfitted with the most recent and sophisticated medical devices. This empowers our crew members to excel in their roles in the field. By doing so, we are able to offer consistent and reliable delivery of emergency medical transport services.
Our Locations - Local EMS Services Serving Olive Branch, Memphis, and Nashville
LifeCare Ambulance operates in various locations across Tennessee and Mississippi, with our focus being on serving Olive Branch, MS, Memphis, TN, and Nashville, TN. Our ambulance service stations in these areas form a robust network of emergency medical response that caters to the specific needs of each community. Though we are known for providing LifeCare EMS services to residents in Memphis and Nashville, TN, we have also been able to extend our emergency medical services to Olive Branch, MS.
Our services offered are varied and far-reaching; from BLS Care to ALS Care, Specialty Care and Event EMS, we're able to ensure that we can meet the various medical needs of our community. Additionally, LifeCare's range of medical transportation services in Memphis, TN and Nashville, TN, as well as our expansion into Mississippi, speaks volumes about our commitment to provide essential EMS services where they're needed most.
Join the LifeCare Team - EMS Careers and Opportunities
At LifeCare Ambulance, we understand that our strength lies in our people – our team. That's why we offer various opportunities for LifeCare careers. From part-time paramedic jobs to full-time EMT-B roles at our facilities in Tennessee and service area in Mississippi.
If you're considering a career move towards paramedic jobs in Tennessee or, more specifically, looking at an EMT career in Nashville or an EMT in Memphis, we stand with you. At LifeCare Ambulance, we're in a position where we can offer the support needed to fuel your professional trajectory in EMS.
LifeCare Ambulance's expansion in Tennessee and Mississippi has led to an increased need for EMS professionals in the areas we serve. Our growth isn't just good for our team, it's great for our communities as well, by helping support local economies and enhancing our capacity to respond to EMS needs. LifeCare Ambulance's expansion has allowed for more robust Emergency Medical Services in Memphis as well as with Nashville Emergency Medical Services. Through this, we have been able to widen the career horizons for emerging EMS professionals in these locations.
Becoming Part of the LifeCare Family - Training and Growth Opportunities
At LifeCare, we pride ourselves on providing an enriching work environment, encouraging growth and development in every aspect of the EMS field. Whether you're a seasoned professional or a newcomer seeking paramedic part-time jobs, we have numerous pathways for career progression. From our EMT training in Nashville to learning programs across our locations, we equip our team members with the knowledge and skills to deliver high-quality medical transport services.
With a multitude of LifeCare jobs available for those eager to advance their careers, as a private EMT company, we offer a range of opportunities across our medical transportation services in Memphis, TN, Nashville, and Olive Branch, MS. With LifeCare, you can be a part of a team that truly values your contribution and supports your professional journey in the world of emergency medical services.
LifeCare's State-of-the-Art Facilities and Equipment - Ensuring Quality Medical Transport
Quality health care during emergency and non-emergency medical situations hinges on the use of advanced, state-of-the-art technology. At LifeCare, we operate from our centers in Nashville, Memphis to offer services in those locations as well as Olive Branch, MS – all fitted with cutting-edge equipment and vehicles. These hubs enable us to provide our comprehensive medical transportation services, ranging from BLS care to ALS care, to specialty care and Event EMS Services.
Our ambulance services across Memphis and Nashville are managed by experienced professionals, using the latest equipment to ensure prompt and efficient patient care. Our ambulance fleet, which is meticulously maintained and regularly upgraded, significantly enhances the ability for us to provide the highest-quality LifeCare ambulance services. With one of our top goals being to excel in EMS, we ensure that our team of dedicated professionals has access to the best resources, facilitating an elevated standard of patient care. By doing so, LifeCare has been rocketed to become one of the leading emergency medical transport service providers.
Contact LifeCare Ambulance - We're Here for Your Emergency Needs