2019
Fastest Growing in MI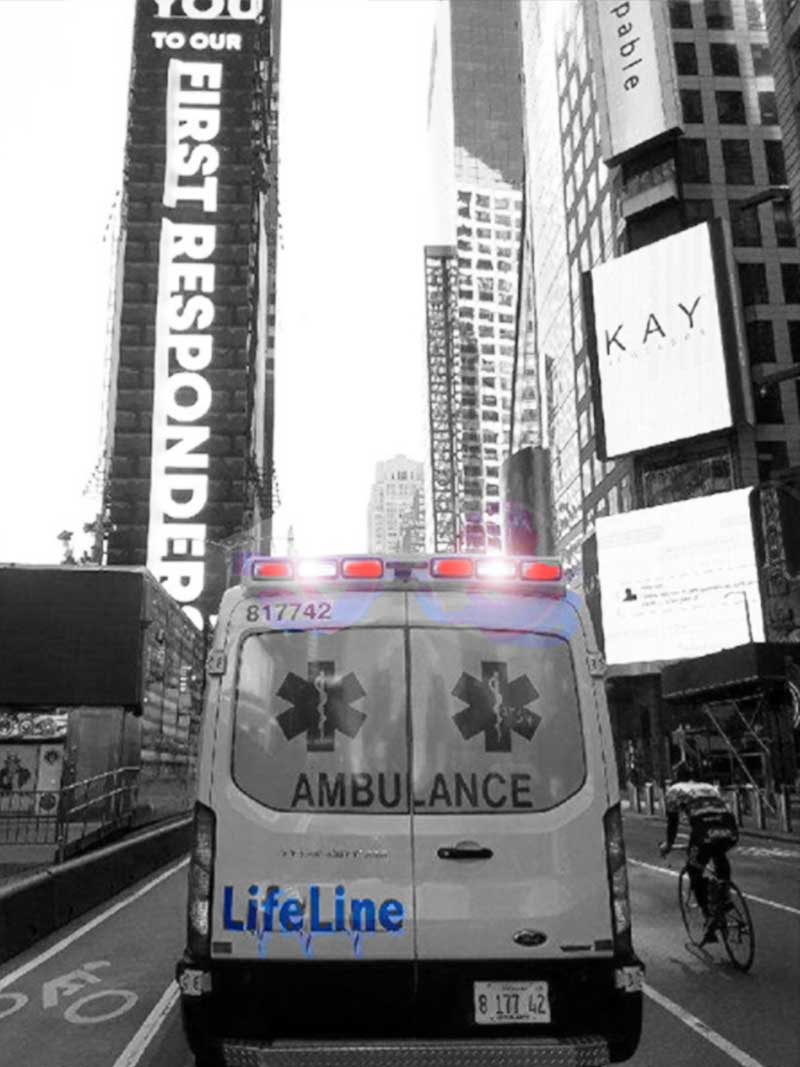 100%
Employee Wages Paid During Covid-19
LifeLine Ambulance is a proud member of the Life Ambulance Network, a rapidly growing company with current operations in 4 states.
With over 112,000 annual patient transports, our customers experience quality care from our employees who are professional, courteous and on-time. The consistent delivery of this service over time builds the trust of our community members and customers that is essential to the success of LifeLine Ambulance.
With an employee driven culture we are dedicated to ensuring our crews have the resources they need to excel; From crew lounges, leadership training and career development to state-of-the-art ambulances, medical equipment and technology.
Our History
Over the Years
2018
Purchased Concord Ambulance
With the purchase of Concord Ambulance in 2018, LifeLine, Michigan brought our signature service to Oakland and Wayne counties. 
In less than 1 year LifeLine MI doubled employee and fleet counts becoming Michigan's fastest growing ambulance company.
LifeLine's state-of-the-art BLS transport fleet imparts a calming sense of assurance to our noncritical and movement-confined patients. BLS services include monitoring the patient's airway, circulation and breathing during transport. In an emergency, EMTs are trained to administer cardiopulmonary resuscitation (CPR), automated external defibrillators (AEDs) and other noninvasive life-saving skills.
Fully-equipped for the most urgent medical situations, our advanced life support ambulances contain the latest in mobile and medical treatment technology. Our ALS clinicians are trained to monitor and administer intravenous fluids, administer medications, monitor cardiac activity and monitor surgical airways, among other interventions and courageously administer critical treatment when it matters most.
LifeLine Ambulance is proud to be a leading inter-medical facility transport service for critical care patients of many varieties. Our critical care teams consist of paramedics with advanced certifications for providing ALS interventions during transport and managing ventilators, surgical airways and administering IV medications.
We offer full-service event management and medical support tailored to festivities of every size. From the iconic Soldier Field to Lollapalooza, Riot Fest, US Special Olympics and many more, our team of courteous professionals provide fully-compliant on-site medical services to all of the region's largest events and venues.
Over 120 years combined experience
Aaron Carignan
Director of Operations
With a Background in public safety and over 18 years of EMS experience, Aaron rose through the ranks effectively and efficiently beginning at EMT-Basic to his current position as Director of Operations. Aaron is highly goal oriented, resilient and personable. A prior coach, Aaron leads by example and is a proud father and outdoorsman.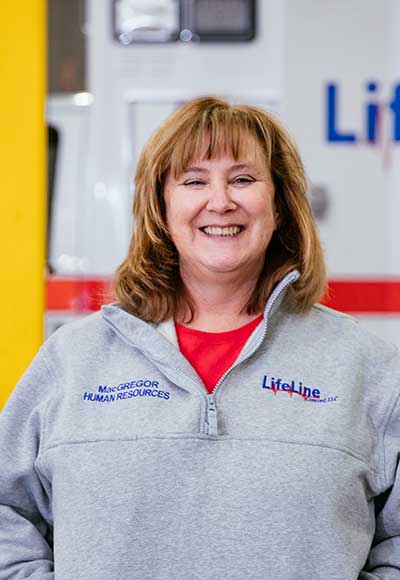 Kristen MacGregor
Human Resources Manager
With 27 years of Human Resources experience, Kris Lives each day with honesty, integrity, and seeing the good in everyone. "My moral and ethical compass runs true north in dealing and recognizing the personal and professional relationships that are required to sustain a strong team". An avid animal advocate and bibliophile Kris also enjoys working as a florist in her spare time.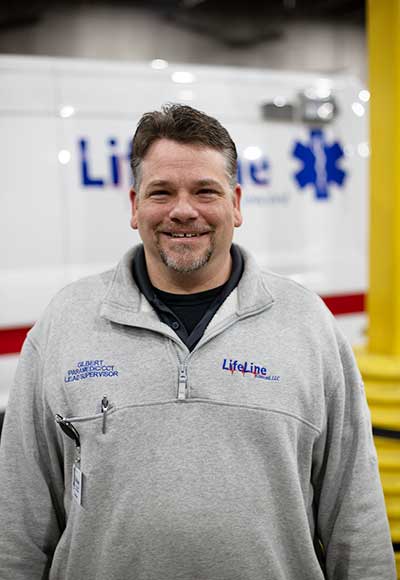 Frank Gilbert
EMS Coordinator
A certified Paramedic for 20 years, Frank was awarded Outstanding Young Public Safety Officer in 2007 from the Michigan JCI. His passion for constant education in our ever changing and advancing field is what drives his success. Outside of work Frank is an avid woodworker and particularly enjoys finding driftwood and transforming it into something amazing.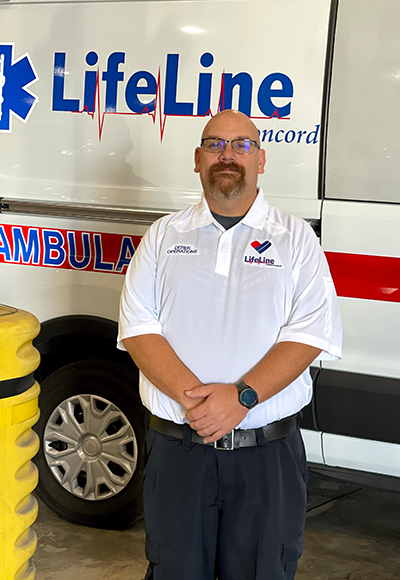 Derek Thews
Oakland County Operations Manager
Derek is a country boy at heart with strong southern values. He is dedicated to his craft,  ensuring his crews have everything they need for the field and takes great pride in watching others succeed. He has been in EMS since 2013 starting as an EMT and is currently a Paramedic. He spends his free time camping with his family, fishing and hunting. If you can't find Derek, you're most likely to find him in the backyard tending the BBQ.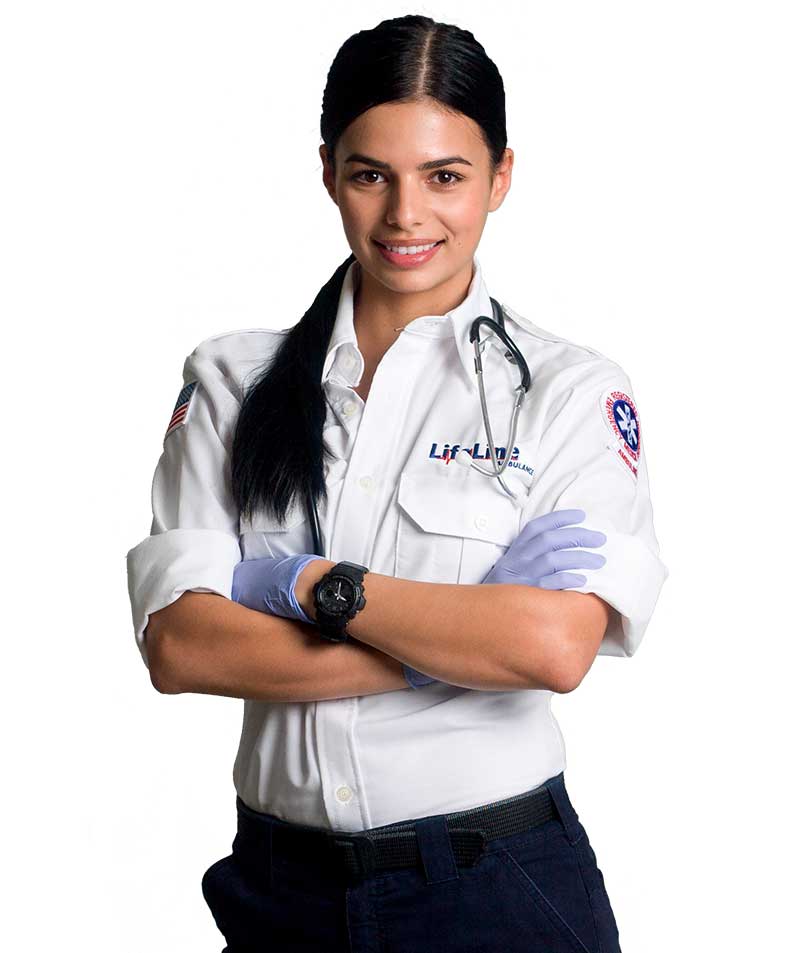 Join The Life Ambulance Network Family + Go Places!