At Lifeline, there are many ways we like to celebrate our employees. One of them is our annual holiday party. We kicked off our holiday party season in Illinois at the Irving Park Auditorium in early January. We came together for an evening of games, food, awards, and dance. Our night began by acknowledging and rewarding our terrific employees who have advanced their careers and graduated from the Chicago Fire Department, LGH Paramedic Program, Malcolm X Paramedic Program, and SFH Paramedic Program. We also recognized those who were deployed with AMR/FEMA to help with Hurricane Dorian, as well as those employees with perfect attendance. Kudos to all of you!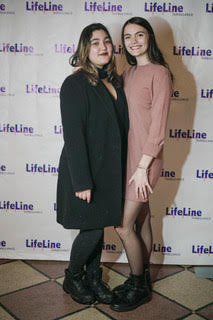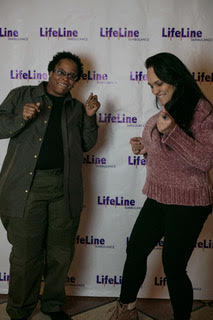 Following a spectacular video highlighting the past year, it was time for the games to begin, hosted by the charming Alberto Higareda, a beloved Lifeline paramedic. In the first game, each table had to work on unwrapping a ball of saran wrap while wearing oven mitts to uncover what was inside. The winners of that game were Willie Miller, Kayla Carlson, Robert Wasp, Victor Clark, Nicole Mattingly, Sherwin Nichols, Carl Crosby, Marty Coleman, and Rickey Wilkens. Next up was a competitive game of Price is Right, with custom Lifeline trivia questions! Shoutout to our winner Terrance Stanford, who received a free iPad!! Closing out the games was "Twix Toss" a fun activity where pairs had to blindly toss a twix bar into their partner's basket. The winners were Yesenia Amaro and Ian Lopez!
Throughout the night we danced, wined and dined on delicious food from Backyard Grill, an open bar, and of course, cake! Our winner of the raffle for the Bulls VIP Experience was then announced. BIG Congratulations to the winner, Pam Moreira!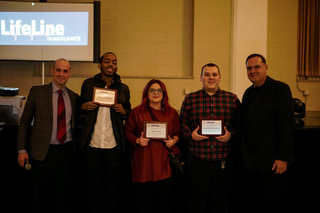 Just one week later, our Michigan Holiday Party took place at Thunderbowl Lanes where we had an amazing turnout and fun was had by all! We watched the spectacular video of the year in review and then gave awards to our amazing medics deployed by AMR/FEMA to help with Hurricane Dorian: Lynn Knox, Karen Nall, John Ferrell, and Maria Marimpietri. Thank you to all of you!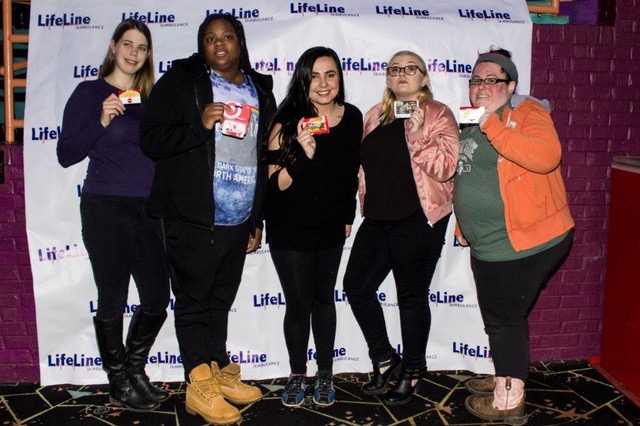 Bowling and pool were available to play, and we even had some games of our own including the always fun candy toss and a saran wrap ball. A brilliant game of Nutstacker, also known as Minute to Win it was the crowd favorite, with the winners taking home really cool gift cards! Congratulations to Derek Thews, Ken Oneill, Kayla Brown, John Blevins, Michelle Canales, Paris Vallie, Jordan Vasquez, and Angela Keegan!
With the night still young, we then asked everyone to enter their guesses for how many candies were in a jar for a chance to win a free iPad! Congrats to the winner, Ken Oneill! The party continued with great dancing to the groove of our awesome DJ, and we dined on a beautiful spread of food including roast beef, baked chicken, red skin garlic mashed potatoes, mixed vegetables, tossed salad, cookies, and an open bar!
Closing out the holiday party in Michigan was the long anticipated announcement of the VIP Redwings raffle winner. Cory Louria was chosen and received Red Wings tickets with parking and $50 to spend on venue food included!
Overall, the holiday parties were a splendid celebration with the most wonderful people. It's always a joy to share our appreciation and love with our ever-growing Lifeline family!