As a network provider under American Medical Response's contract with FEMA, Lifeline Ambulance was asked to send 7 ambulances and crews from our Illinois and Michigan locations to assist in Hurricane Dorian Relief. The following is based off accounts from Lifeline crew members who were deployed.

We got the call on (Date) at 6 AM and after a quick stop to stock up on protein shakes, bars, road-trip and emergency essentials we headed out from the Lifeline garage at 7:30 AM. Our drive to Georgia took 16 hours, and upon arrival we were split into teams with other ambulances and departed towards Florida.

As the hurricane approached, an eager pattern of waiting, wondering, and watching the storm radar kept us constantly alert. Once in Florida some of our crews were sent south towards Miami where they spent 2 days evacuating local hospitals, while other Lifeline crews were stationed in the northern part of the state near Jacksonville.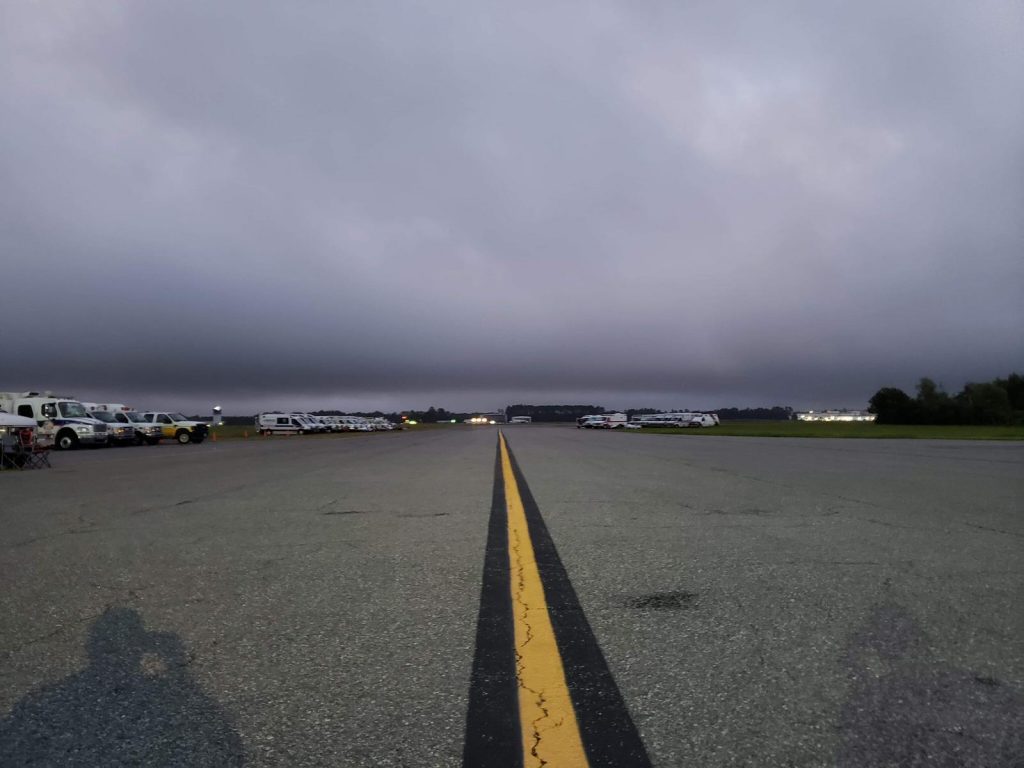 Lifeline EMT Theresa Bailey describes her experience as Strike Team Leader:"We were stationed at an airport, which became our home and command center for the duration of our time there. Each morning in the hangar, we woke at 7 AM and by 8:30 I would update the team with the instructions I received. As team leader I had to ensure our team was aware of all updates, safety measures and ready to deploy with a 'Q10' (to be in uniform and ready on the tarmac within 10 minutes)."

With a focus on saving lives and being ready when called upon, often while on deployment simple everyday essentials are overlooked. At the same time the warmth and support from local businesses was truly heartwarming. From the gym that opened for the crews to shower, to the Polish pub that turned down the lights so our crews can grab some much needed shut-eye, the human spirit was out in full force!

When asked what is one thing she would advise future crews to take with them when deployed, Lifeline EMT Theresa Bailey said "BABY WIPES! Baby wipes were essential and when in Florida in the summertime, baby powder works wonders with the humidity."