For 2 days in August Lifeline Ambulance employees in Michigan came together to celebrate partnership, new beginnings and the prospect of bright opportunities on the horizon.
A buzz of excitement could be felt throughout garage and halls, "yah, if you enroll in paramedic school Lifeline would reimburse your tuition…" Arlene Gaspar, Director of Career Development at Lifeline Ambulance could be heard saying. She was standing in what is now the all new employee lounge chatting with a group of Lifeline EMT's holding plates stacked with pulled pork, deli sandwiches, giant cookies and the beverage of their choosing. Throughout the station were signs and cards detailing exciting new benefits geared towards career development for Lifeline employees.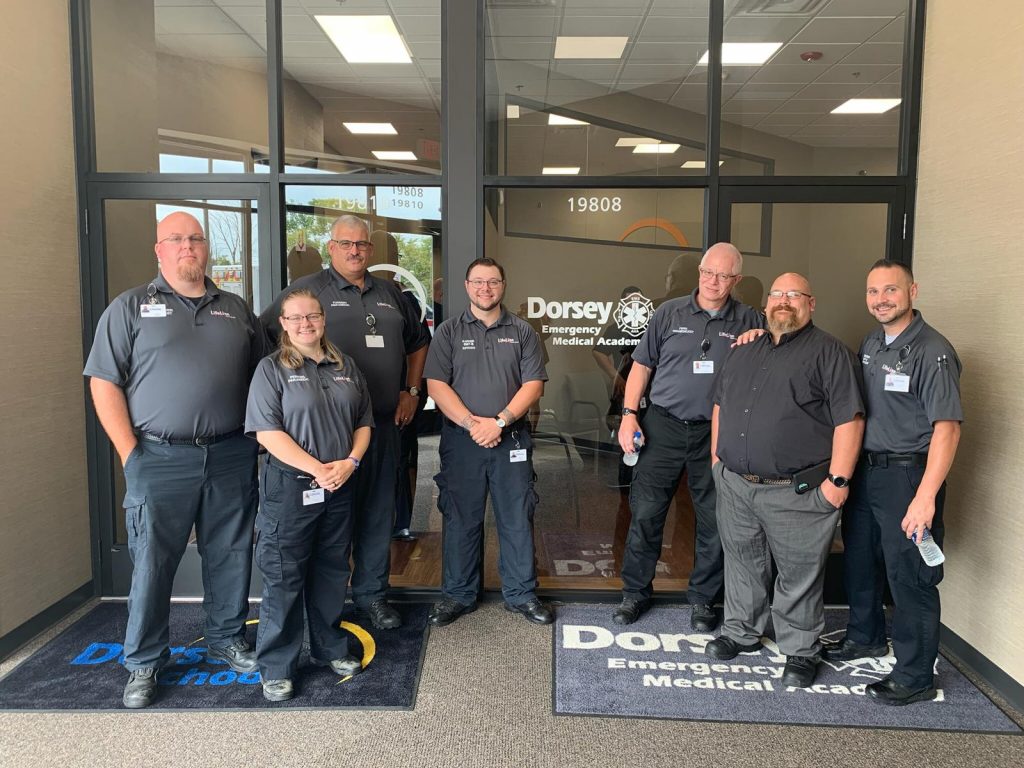 Around the corner, Lifeline COO Gabe Kroll was introducing our new HR manager for Michigan Kristen Macgregor to a room full of Lifeline EMS staff. Talk quickly turned to Lifeline's exciting new partnership with Dorsey Schools Emergency Medical Academy, Michigan's leading career EMS training program. VP of Dorsey Emergency Medical Academy Eric Strouse was on-hand together with former students who took the time to discuss career advancement education options now available to Lifeline employees.
"The optimism and feeling of growth was electric! Seeing our crews and employees give their everything on a daily basis in caring for our patients, is what drives us to ensure we are doing everything we can to help them grow and advance their careers." Said Shalom Bergovoy VP of business development and marketing for Lifeline. In all, introductions were made, classes enrolled, hands shook, smiles exchanged and many a cookie enjoyed.