For 2 days in December 2019, Lifeline management from Illinois and Michigan came together for our first annual Lifeline Leadership Summit. On the heels of Lifeline's record-breaking year of growth in 2019, we set out to review and explore opportunities for development and improvement across all aspects of Lifeline.
Arriving to Lifeline HQ in Skokie, IL on Sunday morning, our MI & IL teams got a chance to connect over fresh bagels, pastries and coffee. That connection became visibly stronger throughout the next couple days, creating a welcoming atmosphere of creativity and innovation.
Opening the summit sessions, Lifeline CEO John Herlihy presented an immersive look at the origins of EMS and what the future holds. As we wrapped up our discussion on the newest industry trends and technologies we couldn't help but imagine a future where driverless and flying ambulances may become a reality.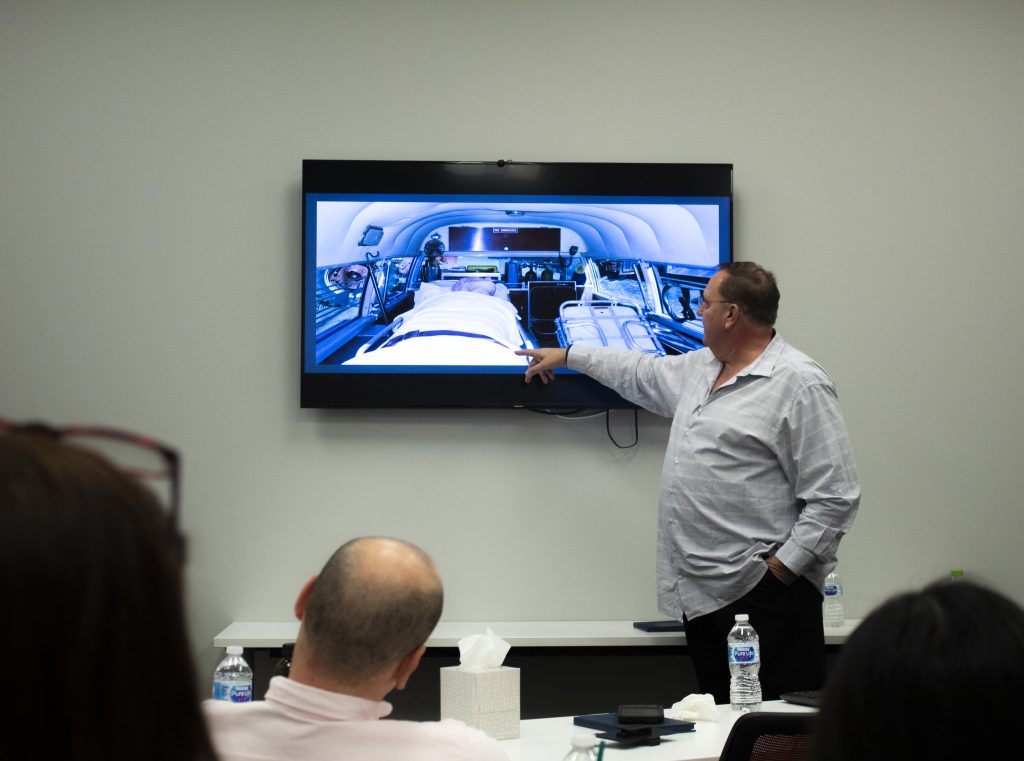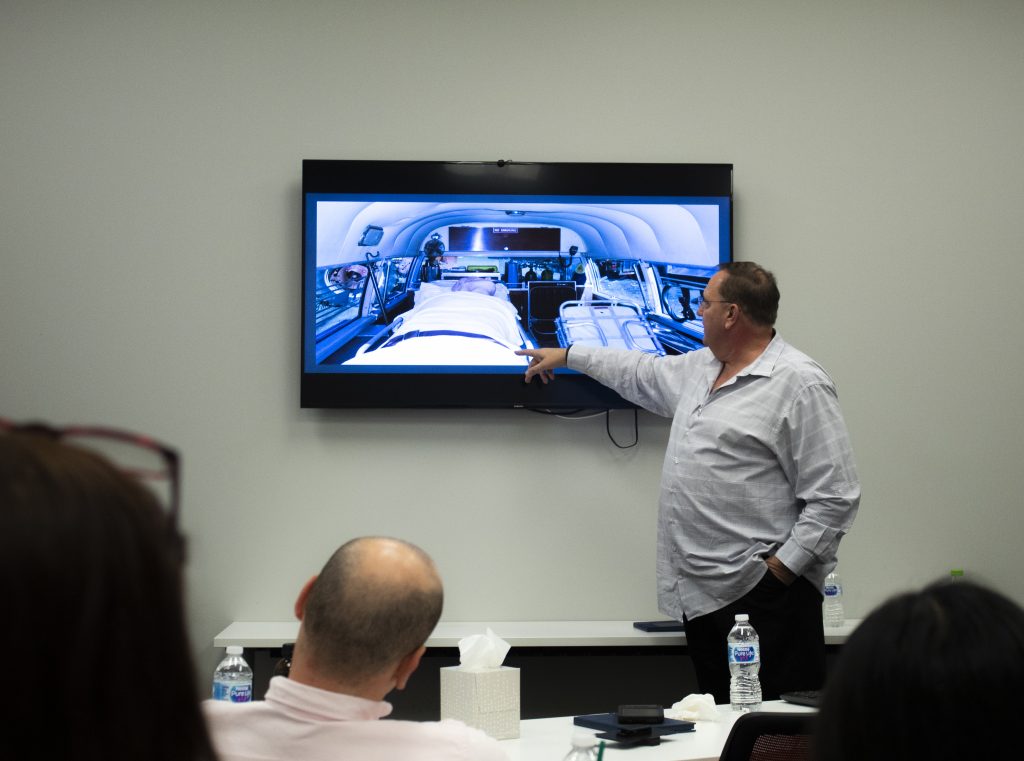 Next up was an entertaining session with Aryeh Perlstein, CEO of Pencilfry Creative Agency, on cultivating and sharing Lifeline culture. We broke-out in teams and worked together to define goals and create solutions.
Following a delicious lunch, Lifeline VP of Business Development and Marketing, Shalom Bergovoy gave a fantastic talk on perfecting the people experience, where we discussed improving positive employee engagement.
"Make a difference with our people, to make a difference with the people they serve." -Shalom Bergovoy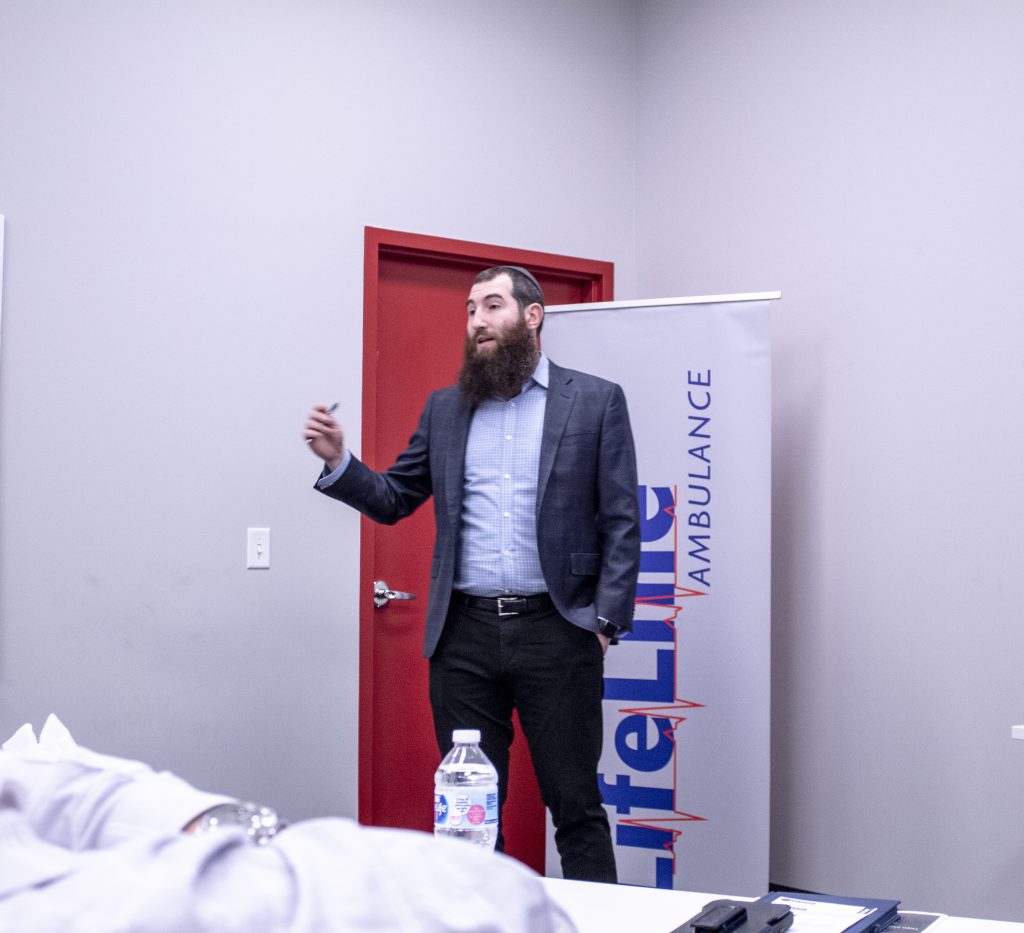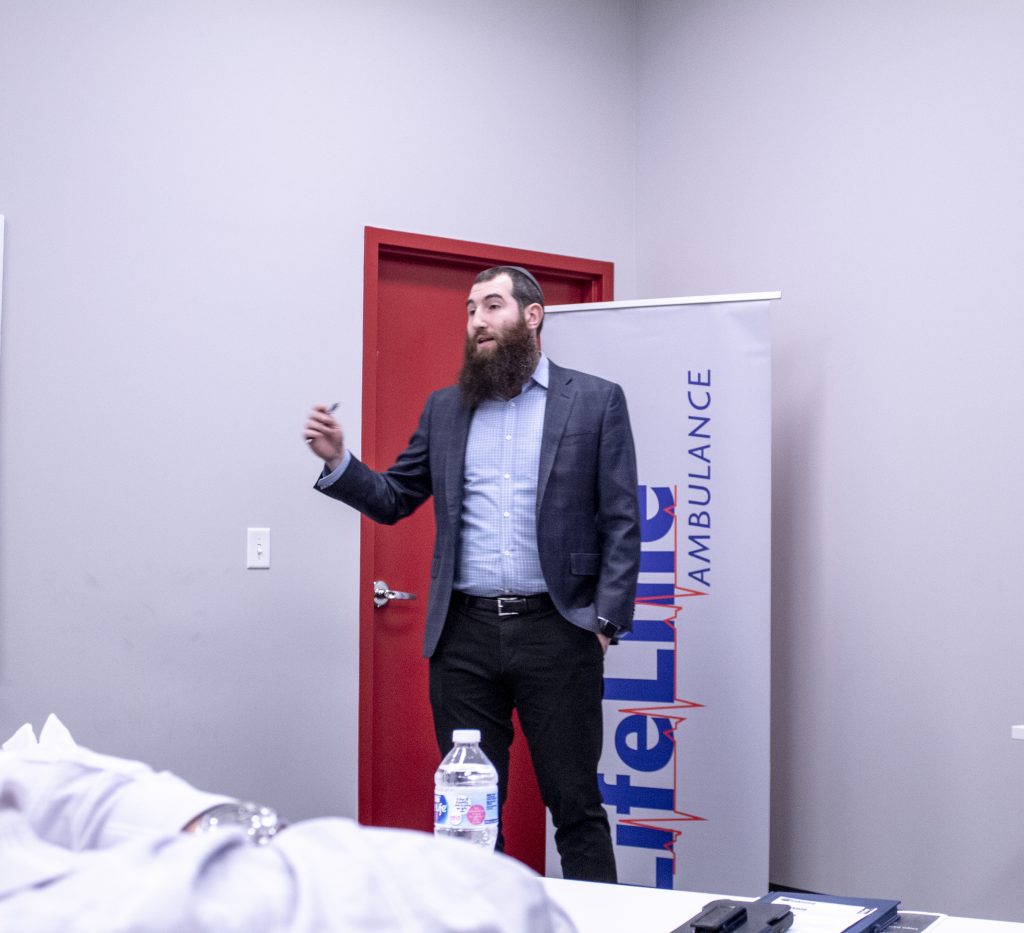 Donna Weimer, president of Collaborative Consulting headlined the main session of the day with an interactive workshop on effective leadership. We learned about character, accountability, creating a belief system, and varying leadership styles.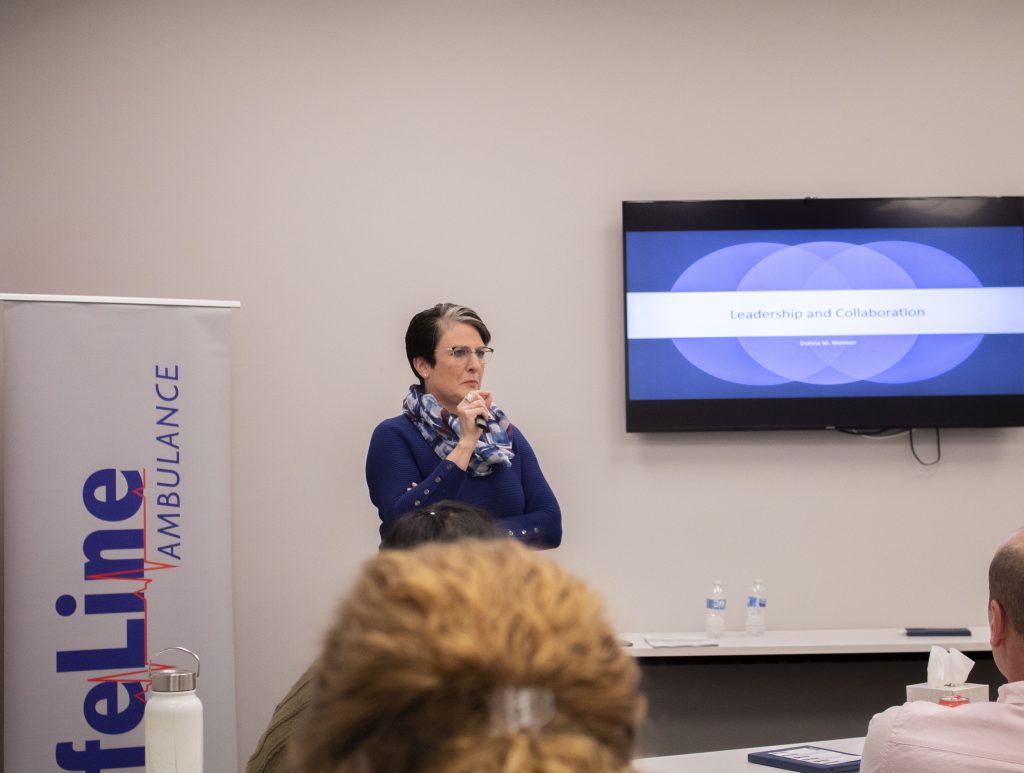 In keeping up with the collaboration, we met up at Taboun Grill for a fun and delicious dinner where we enjoyed a communal style chef's table.
Day two began with a hop over to the corporate offices at Villa Healthcare where we heard a motivational talk from the COO, Dave Devereaux on the winning habits of a successful company and making that company a "destination for people rather than a step along a career path." We then explored ways to truly implement our mission before heading back to HQ feeling energized and inspired.
Before lunch, Donna Weimer coached us on bringing the methods and ideas we'd learned into practice. Divided into groups, we acted out real life scenarios and the solution we felt best suited for the given situation.
Closing out the summit, Lifeline COO, Gabe Kroll presented the 'Pulse of Lifeline'- a multimedia display of Lifeline's recent achievements, milestones and forthcoming goals.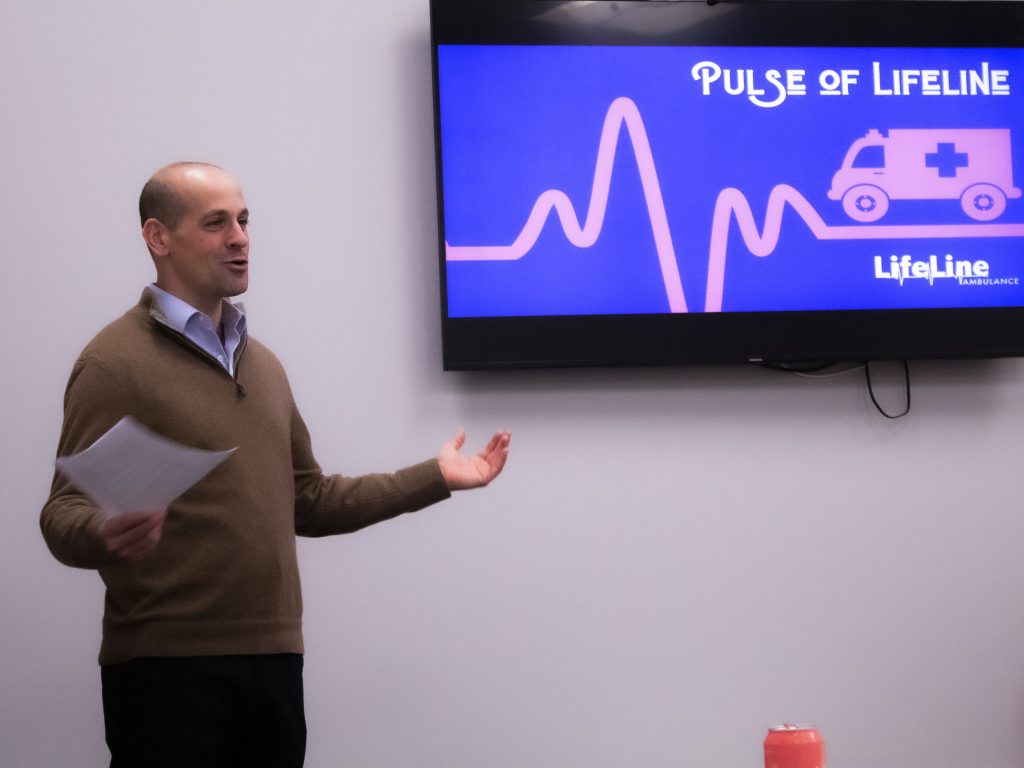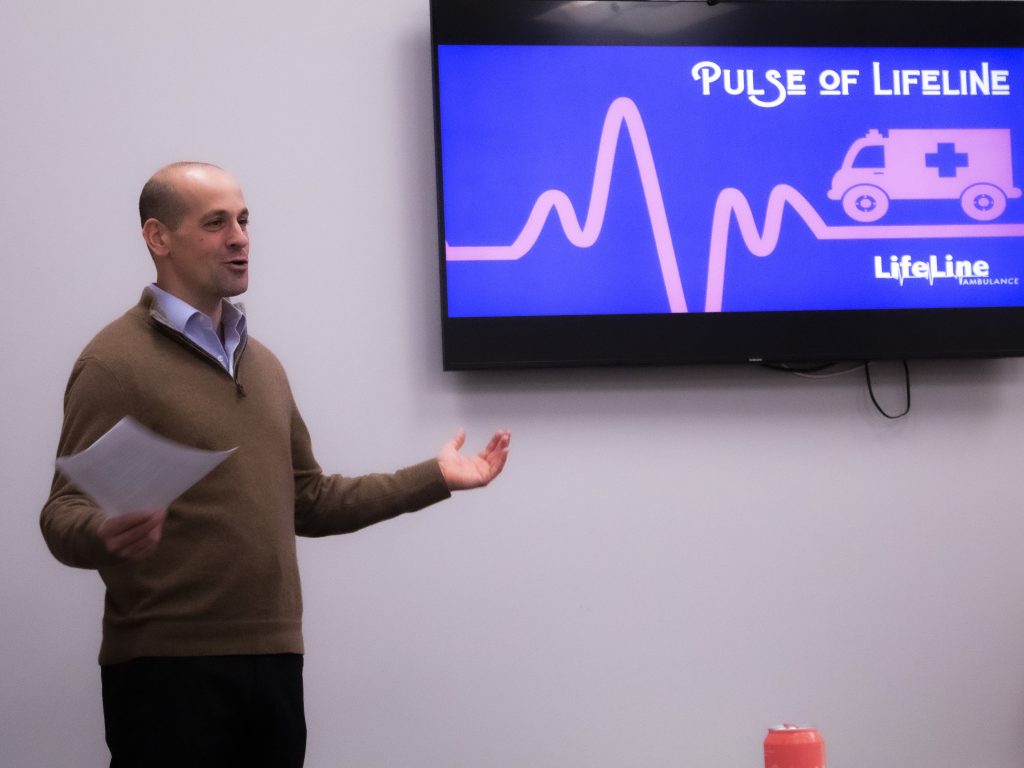 Overall it was a summit filled with inspiration and camaraderie, though the true highlight was getting to spend two days brainstorming with such a special group of people sharing common goals and new ideas.