In Conversation with Gabe Kroll CEO, Life Ambulance Network
A Life Ambulance Network Spotlight
We sat down for a conversation with Gabe Kroll the new CEO of Life Ambulance Network. We talk about the future of LAN, the industry, life lessons and even electric ambulances! 
Hi Gabe, did you start your career in EMS?
No, I actually got my start in commercial real estate and in time became aware of a glaring need in the city of Chicago for a quality ambulance company that can service local skilled nursing facilities and hospitals. Former CEO John Herlihy was a veteran of the industry and we were fortunate to pair well where he oversaw the industry side and I headed up the operations.
"I knew then how fortunate we are to be able to play such a pivotal role in people's lives"
What was the biggest challenge you faced when starting LifeLine Ambulance?
We started LifeLine ambulance in 2008 and we couldn't find a suitable garage! I was fortunate to be able to use my relationships in the real estate industry to find our first station in Chicago's south side. That location proved pivotal in our early days as far as being central to the facilities we serviced and being in the city made for an easier commute for many early LifeLine employees. 
What was the biggest difference you saw going from real estate to EMS?
I would say the passion for helping others and for all things EMS among the personnel was the first thing I noticed, I hadn't seen that in other industries. 
What part of your job would you say you are most passionate about?
Early in our LifeLine Ambulance days, I was attending my first Chicago Fire Department (CFD) graduation, and I remember seeing graduates who had joined us as EMT's and we helped them to become paramedics and now they're standing up there realizing their dreams. I knew then how fortunate we are to be able to play such a pivotal role in people's lives, not just the lives of our patients, even more so in the lives of our employees. 
That became the heart of everything I do and we do as a company, the focus on our people at Life Ambulance Network, we're employee-driven and firmly believe that If they succeed, we succeed. We want employees who love coming to work because they feel valued, supported and encouraged to grow. We help employees get where they want to be, whether they want to become a paramedic, a municipal firefighter or anything else. 
Over the years you've expanded the company to additional states, was there a moment in that process that proved to be pivotal to the growth of Life Ambulance Network?
Following our first expansion into MI with the purchase of Concord Ambulance.
I would say the biggest thing we learned was the importance of identifying the leaders as our first move. If you're going to succeed, you need the people first. You could have the nicest equipment, uniforms, logos  etc. and it will mean nothing without the right people, and when you have the right people in place, you can do anything! 
So much so that our Tennessee expansion came about when we identified a star leadership team and paired that with our employee-driven culture and standard of care. In just under 2 years they're on track to rival markets that are double or triple in size.
With the right people in place our toolbox is stocked! We've been investing in people who can scale, create and lead so that we can regularly expand LAN every year.
– Gabe Kroll
CEO Life Ambulance Network
What could we expect from LAN as far as future growth and expansion?
It's all about direction, with the right leadership at the helm, direction brings growth in geography and quality while ensuring it is in line with our core values and focus. Since taking over as CEO in Jan. 2022, we recognized leadership opportunities in certain markets and have locked in on filling and creating those positions through new hires and promotions. I'm excited to share that we filled 7 new leadership roles across LAN in that time. 
With the right people in place our toolbox is stocked! We've been investing in people who can scale, create and lead so that we can regularly expand LAN every year.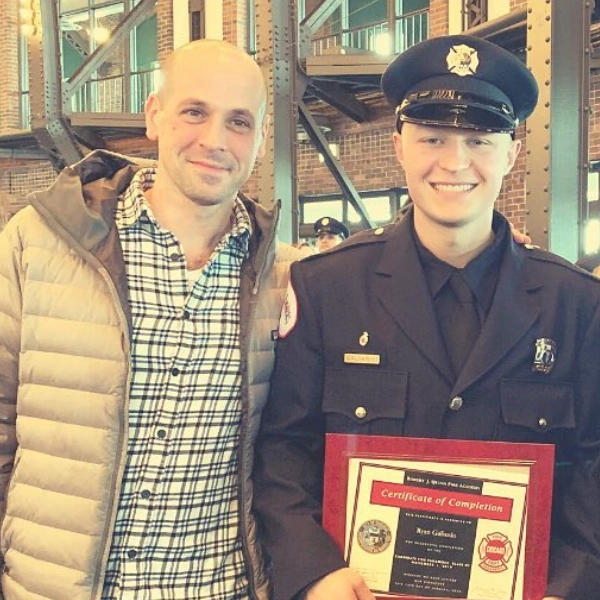 LAN has EMS academies in 2 states now, why did you feel the need for LAN to enter the education side of the business?
The purpose of our EMS academy is to essentially introduce an unlimited number of EMT's to the EMS workforce. There's a shortage of EMT's in the market so we feel obligated to our patients, clients and employees to introduce as many people as possible into the industry. 
In addition this will allow us to put sufficient numbers of ambulances on the street and to educate the next generation of EMS providers in the LAN way, with our standards of care and focus on growth from day one.
If you could go back to that first day when you started LifeLine Ambulance, what advice would you give yourself:
Ha, great question…
I would say to listen and never underestimate the value of your team's input. Rely on your team. As a leader in any role, you have all kinds of decisions to make, being forward with your processes and thoughts can bring out advice from others that could be essential to making the right decision. Often we're too eager to say what we want to say, and in listening the answer will often present itself. I find that people often know the solution they're seeking, they just need the tools and support to get it out.
How would you describe your leadership style?
On the style side I'd say I'm a T-shirt and jeans kind of guy… or shorts would actually be more accurate. In regards to leadership; I'm a big believer in maintaining a healthy work-life balance as well as maintaining an environment of honesty. I aim to be as direct and clear as I can and hope that others will be direct in return. 
I want people to be comfortable to share their thoughts, ideas or concerns regardless of how they think the outcome will be. I see it as respecting the other person by telling them what they need to hear, not what you think they want to hear. Being honest and upfront with people is far more productive than confusing them by sugar coating the truth.
Let's talk about "Work-life balance" what is something that  you do to maintain that balance?
For me cycling has played a big role in keeping to that balance, I make time regardless of what's going on. It's so important to create an oasis that allows me to center myself. To decompress, refocus, without a phone, no emails etc. doing so allows me to perform better for the things that are of utmost importance.
You're known to have a passion for vehicles. I'd love to get your take on the future of electric vehicles in EMS, Los Angeles County Fire Department just unveiled their first all-electric fire truck. Do you think we'll be seeing electric ambulances anytime soon?
In time, sure. When it becomes more practical it would be amazing. In addition to clean energy, you're looking at eliminating oil and brake changes (with regenerative braking), plus all of our buildings already have enough power to support potential charging stations. To get there though, battery technology needs to evolve to have better battery density and capacity, as well as faster charging technology. We need to have the confidence of having enough power for a full day on the streets. 
Thank you for your time, I want to close with the following; what would you say is the ultimate goal for LAN under your leadership. 
I want LAN to thrive equally at servicing ALL aspects of EMS at each of our locations.
Whether it's partner hospitals, special events, long term care facilities or disaster deployments. 
Some of our locations are thriving in one field and have room for growth in others. When we're able to reach that level, our employees get the best experience they need to grow their careers, our clients are serviced at the most efficient level and the impact in the communities that we serve is maximized.